Three Must-Ask Questions about the Cost of Localizing a Game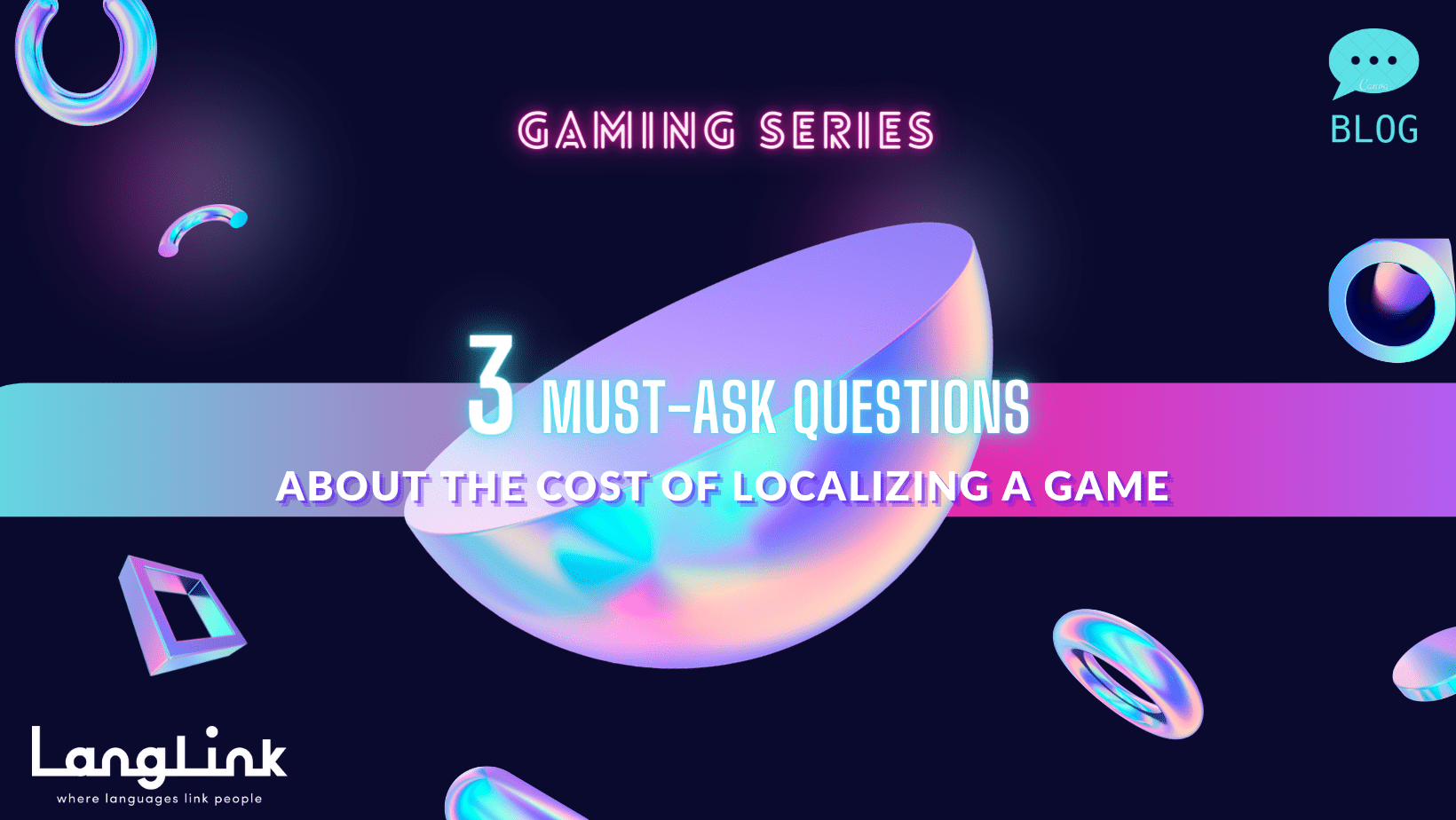 Three Must-Ask Questions about the Cost of Localizing a Game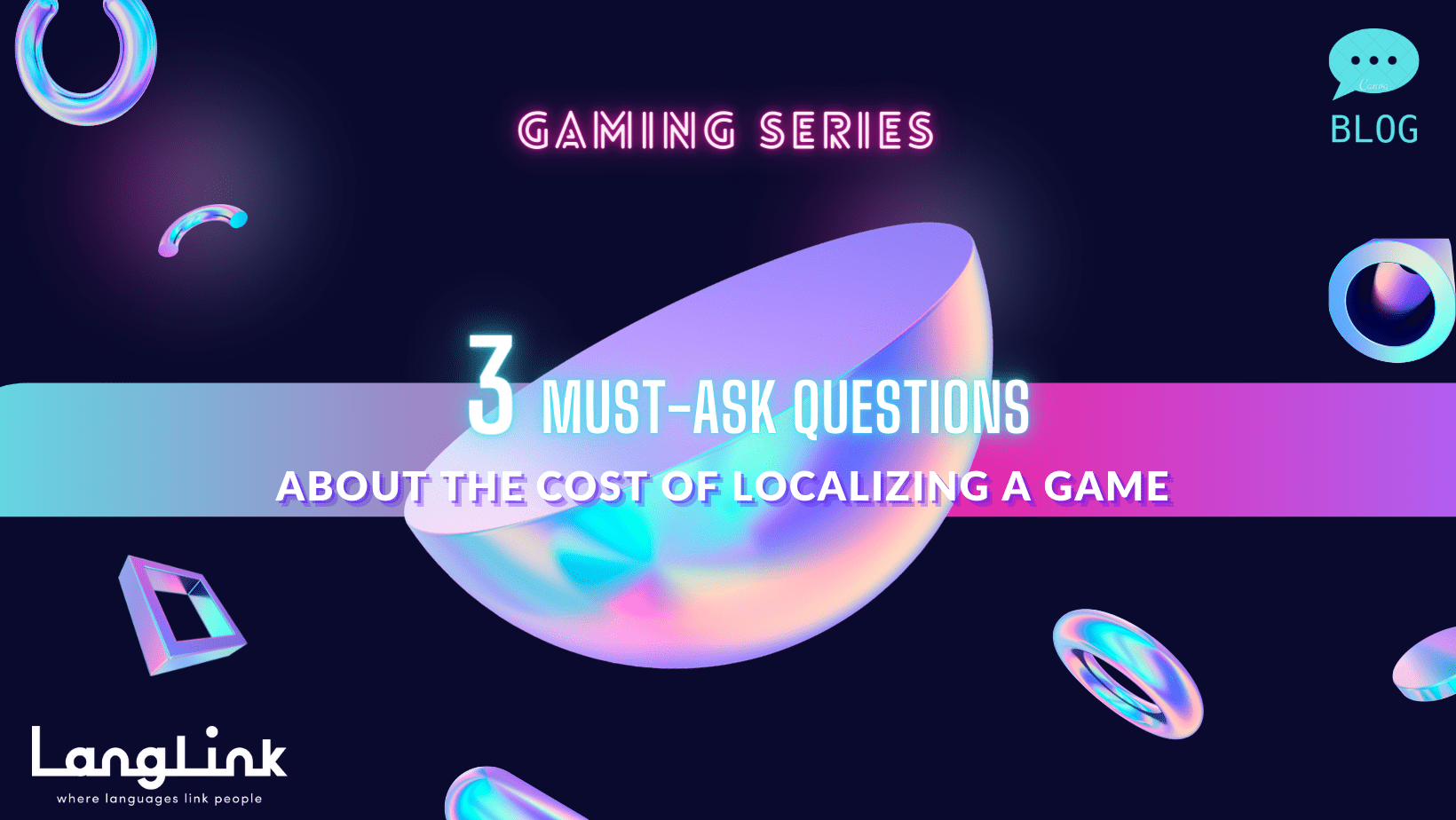 July 2022 by LangLink Lois 
Localizing a game can often lead to unexpected sales increases for developers. On average, the localization of a game can boost sales by 10%-30%. Together with good product-market fit and a large player base, this can make a big difference in non-English speaking markets. According to reports, the sales of Defender's Quest are 220% of the original after it is localized for Russian-speaking markets. Equivalently, the Simplified Chinese version of Gremlins, Inc. had only been on the market for three months, and the sales have soared by 8 times. What's more, it had become the top-selling language version of the game, accounting for 31% of the total sales.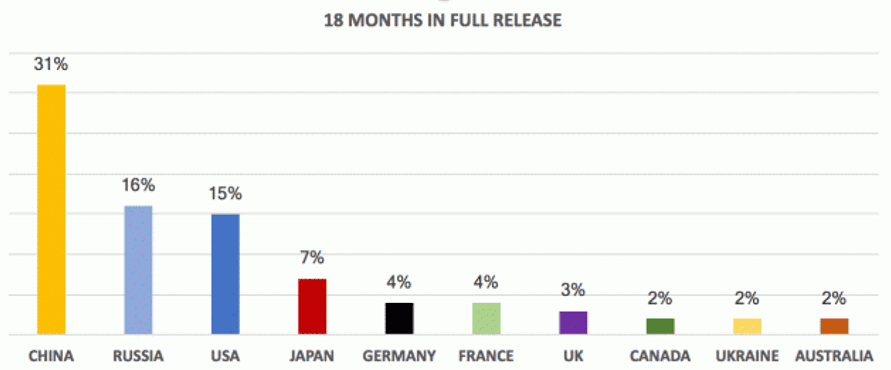 Localizing a game can not only promote the game's rankings on launch platforms to earn more recommendations and downloads, but also can enhance the player experience, win a good reputation, and generate significant returns and market influence. As a result, more and more game developers are willing to invest in game localization.
So how much does it cost to localize a game? What are the charging rules for various game localization services and the unit price of translating a game into another language in different markets? How can you reduce the cost? To know the cost of localizing a game, let's start by answering the following three must-ask questions.
1. How much does it cost to localize a game?
The cost of localizing a game varies widely. According to a survey on the game localization industry, on average, the cost of localizing a game is less than 1% of that of developing the game, while the ratio is higher for mini-games. In addition, the cost of localizing a game depends on the services you purchase, the language(s) you choose and the size of your project, the speed you need to process it, the localization partner you choose, and your quality requirements.
The services you purchase:

Generally, localizing a game involves procedures and charges related to pre-processing, style guide and glossary creation, text translation, dubbing, testing, and project management. The fees you pay are the sum of the charges for the services you purchase.
The language(s) you choose and the size of your project:

The more languages you choose and the larger your project, the more you will have to spend.
The speed you need to process it:

The average daily output of localization for a language is 2,000-4,000 words, and expedited processing will incur an additional fee of 30%-50% of the charges.
The localization partner you choose:

Language service providers that specialize in game localization or have a team dedicated to game localization are more familiar with the procedures and have more game translation resources to provide you with more flexible, cost-effective solutions than average language service providers.
Your quality requirements:

Solutions with higher quality requirements require more rigorous quality assurance procedures, so the higher your quality requirements, the higher the cost. You need to determine the level of quality of services you purchase based on your strategy.
2. What are the charging rules for various game localization services and the unit price of translating a game into another language in different markets?
In general, text translation is charged by word count; other game localization services are mostly charged by the time spent; dubbing is charged by sentence count. According to a survey by the Game Developer platform, the unit price of translation into a language purchased by game developers around the world is mostly between $0.07 and $0.18 per word, with higher costs in individual markets (for example, in Japan, France, and Germany). Each company charges slightly differently, and the location of your chosen language service provider determines their more competitive language pairs, as they have the advantage of building a network of resources in their region. According to Game Developer, the price range for popular languages is as follows: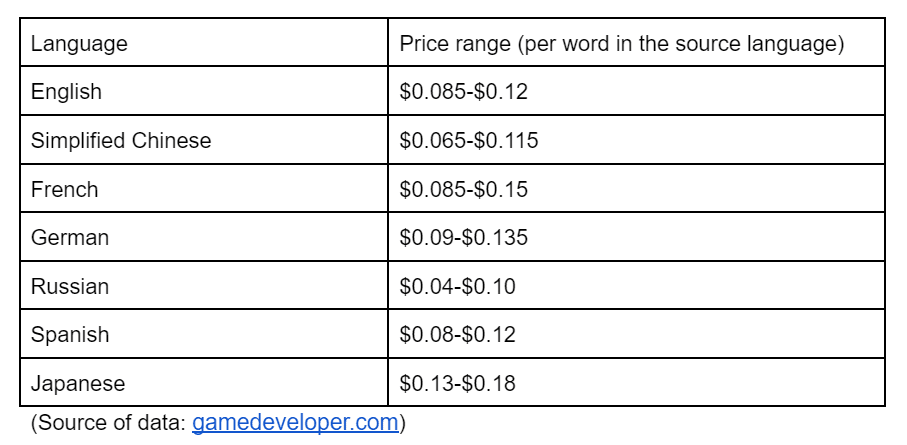 3. How can you reduce the cost?
Plan your content by taking localization into account at the start of your game design. It is wise to make localization planning before game development, for example, to determine the market for game release in advance, understand the rules and cultural characteristics of entering a specific market, incorporate some forward-looking internationalization and cultural-adaptive design, avoid hard coding, and provide your localization partner with concise text and a file format that is easy to edit. Doing so helps reduce the number of changes required and the cost newly incurred by such changes.
Ensure high-quality source text. Poor-quality source text is difficult to translate and thus leads to additional questions from translators, increasing the communication cost and slowing down translation. High-quality source text not only makes localization smoother but also contributes to a better outcome as well as a better user experience.
Choose English as the source language or intermediate language for translation. This is usually the most cost-effective option. This means planning your game content in English or translating your source text into English first and then into another language. The reason is simple — it's easier and less expensive to find a translator who translates from/into English, while it's difficult and expensive to find a competent translator who translates between a less common language pair.
Use CAT tools. Experience has shown that, due to in-text repetition, using CAT tools can save the average translation cost by around 20%, while the ratio can be as high as 35% for large MMO games.
Make a well-planned schedule. As the saying goes, soft fire makes sweet malt. By giving the translation company enough time to translate your game content, you can expect higher quality and avoid an additional fee for expedited processing.
Choose a professional game localization partner. A team dedicated to game localization has a large pool of linguists, professional procedures, and technologies in this regard to ensure high-quality, efficient output. They use CAT tools, glossary, and translation memory to generate a solution for you to save the cost of localizing your game in the long run. Superior-quality output also avoids risks and reduces your time and cost to validate its quality. You may also save about 10% if you have enough time to find a reliable supplier in your target market.
LangLink Gaming Localization Solution
LangLink works with both game publishers and developers and offer game localization solutions for mobile, desktop, console, browser, and board games into more than 60 languages. We specialise in various types of gaming localization like Simulation, Strategy, RPG, Action, Adventure and much more. Therefore it is our pleasure to provide the professional localization service for the famous game titles including  "Game of Thrones", "Grand theft auto V", "Neo Cab", "Gears of War", "Crusader Kings III", "Warhammer 40,000", "Stellaris". 
How does LangLink's game localization solution help our clients save the cost?
LangLink specializes in game localization. We provide our clients with reliable solutions that help save the cost of localizing a game in the long run through the following ways:
Target market resources: We work directly with hard-core players, native speakers, and professional gaming translators in the target market to reduce quality risks with high-quality output and to let our clients benefit from an efficient operating model.
Customized project procedures: We cooperate with our clients in good faith. We get ourselves involved in our clients' localization procedures as early as we can to get a deep understanding of their needs, set up customized teams and project procedures, and run each project according to the ISO 9001:2015 quality standard to guarantee smooth localization and high-quality output.
Cutting-edge technology: We use CAT tools suitable for game localization to support agile localization and ensure efficient production. We also apply translation memory, fuzzy matching, and repetition recognition techniques to offer long-term discounts to our clients, and manage glossary and corpus to ensure consistent translation.