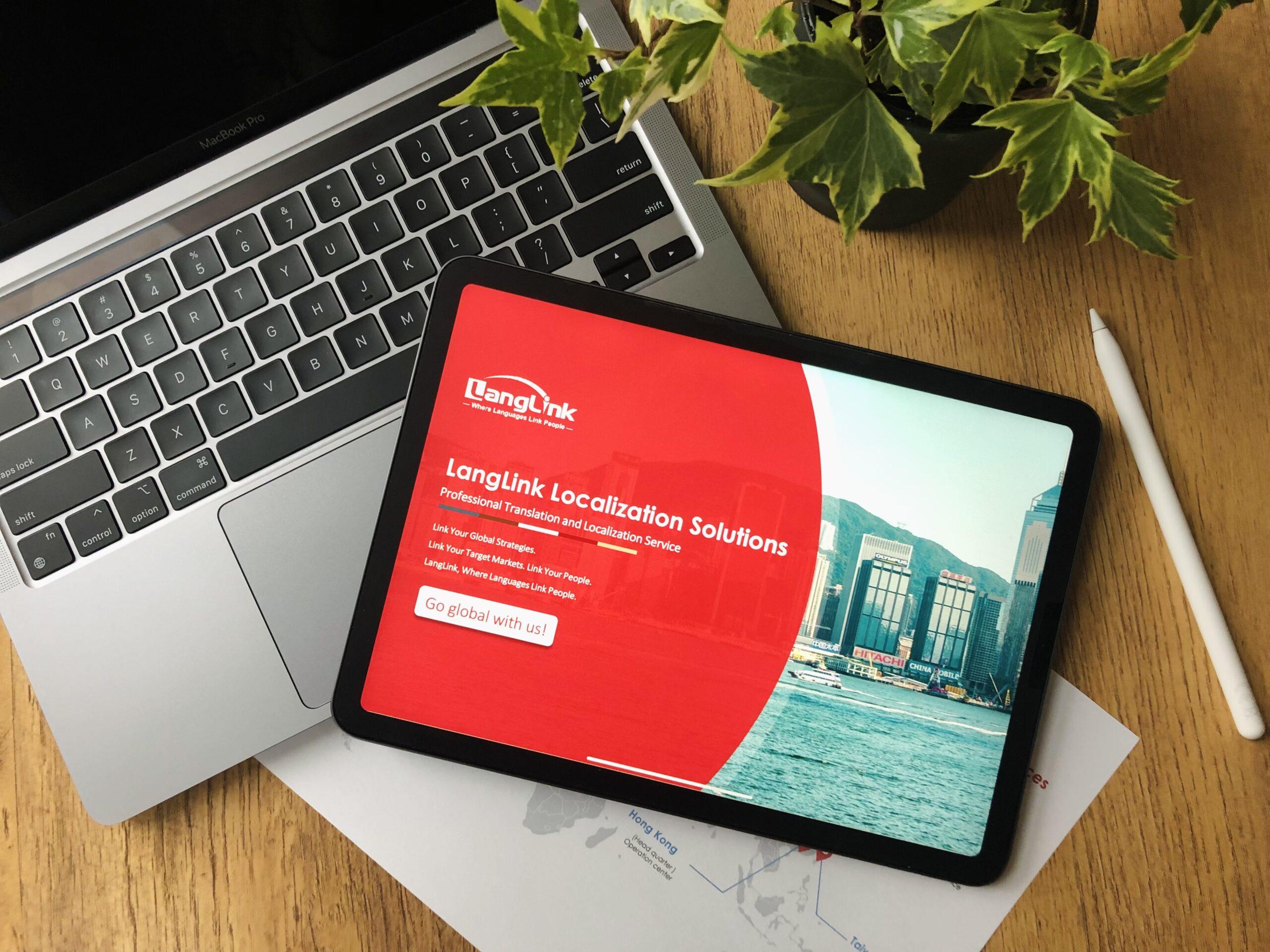 Can you imagine the world without translation services? 
What if people cannot communicate with others who don't speak the same language? 
How do you share your thoughts and ideas with someone without a common language?
The translation is necessary for the propagation of ideas, information and knowledge. It is the quintessential part of this globalized era. To share your brilliant ideas, products, and services in different markets, localization takes this responsibility. It is the extension of globalization and a perfect merge of translation.
Founded in Hong Kong on 8 August 2012, LangLink Localization Solution specializes in providing cost-effective and one-stop solutions to accommodate all their clients' needs, including quality translation and localization, creative services, AI and data services, with a focus on the fields of technology and gaming.
Langlink was a humble company with merely 2 people 8 years ago, and has now established operation centres located in Hong Kong, Taiwan, Suzhou, Chengdu China, and the United Kingdom, and sales offices in Shanghai and the United Kingdom to serve our clients worldwide. Let's take a look at the CEO, Ray Xu 's thoughts and his core value.
Interview with CEO
Why did you start (or want to be CEO of) this company?
Ray: It is because I have enthusiasm for the different cultures and languages.
Also, I would like to reinvent myself and live out the ideas in my mind. I want to make a difference to more people with these ideas.
What do you think our company's mission and vision are?
Ray: As a player in the L10N industry, LangLink wants to help customers eliminate language and cultural barriers which prevent them from entering their target market, making our customers' quality products and services accessible to people all over the world just like those offerings are born in their local market.
All our stakeholders can benefit from the presence of LangLink. Also, we want to be a team with Creation, Efficiency, and Quality.
What was the path you took to get to where you are today?
Ray: We think long-term and don't sacrifice long-term value for short-term results.
Also, the quality of our deliverables is on top of everything at LangLink.
8 years ago, LangLink was established in a small apartment in a residential building, with a bed next to my desk. After that, our team carries the entrepreneurial mindset, because we believe that there are always new challenges coming up at every stage in our journey, and we must put down everything we have achieved and start again with an entrepreneurial mentality.
What do you feel is the biggest strength of our company right now? What are your most proud of in this company?
Ray: Over the past 8 years, we developed a very effective and streamlined system to guide our daily operation.
Actually, I am very proud of our people. Everyone is quality orientated and thinks long-term and big. Also, they insist on the Highest Standard even you tell them "it's good enough to go, the client will be happy with it"
We are NOT afraid of being penalized for unqualified work, but our inner need to fulfill ourselves – we feel guilty and uneasy for our own underachievement.
What have been the biggest challenges you've had to overcome?
Ray: We still have much work to do as a regional LSP and a young but energetic team.
How do you see our company changing in the next year, two years, or five years?
Ray: I believe our work will be more smart, measurable, and data-driven, and our process will be more streamlined and automated in the next 2 years.
We will invest more in our tech capacity as we believe success can be reproduced only if we have the right People + Process + Technical.
Now, we have the right people, the right process, and the right controls. So, tech capacity is the final piece of the puzzle.
What do you think are the biggest challenges our industry will face in the next 5 years?
Ray: Obviously, MT powered by AI is changing our industry. AI is evolving year by year like a human. The MT will be a good helper if we can stand at a higher level and master it. Otherwise, we would disappear like the cabs disappearing from London's streets 100 years ago.
As LangLink's growth continues with expansions, hopefully this young company can continue to deliver on its purpose, never forget why they started and the mission can be accomplished step by step.