Upcoming video games (in Nov ,2023)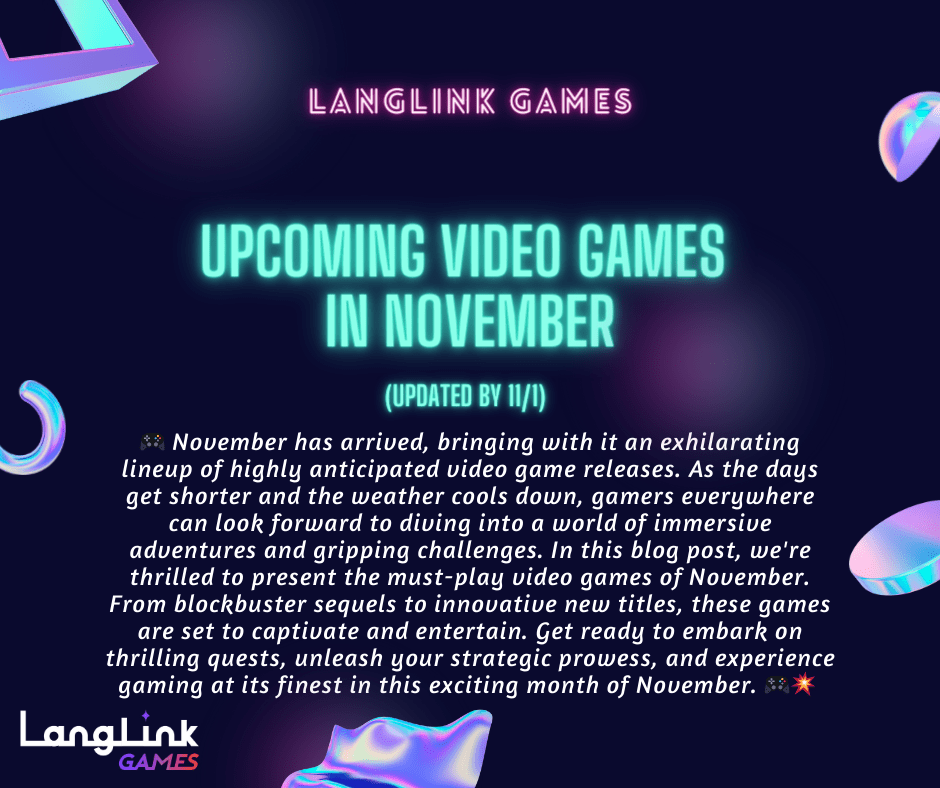 November has arrived, bringing with it an exhilarating lineup of highly anticipated video game releases. As the days get shorter and the weather cools down, gamers everywhere can look forward to diving into a world of immersive adventures and gripping challenges. In this blog post, we're thrilled to present the must-play video games of November. From blockbuster sequels to innovative new titles, these games are set to captivate and entertain. Get ready to embark on thrilling quests, unleash your strategic prowess, and experience gaming at its finest in this exciting month of November.
We would like to share the most updated gaming news with our friends 😉
And the upcoming released games will be regularly updated every month!
About LangLink's Game Localization Solutions
A successful game localization requires advanced gaming and language skills. LangLink's game localization team includes hardcore gamers, native linguists, and professional game translators. We not just localize games, but also play them. Learn more about services.