The biggest shopping event in China – Why can't we ignore the Singles' Day?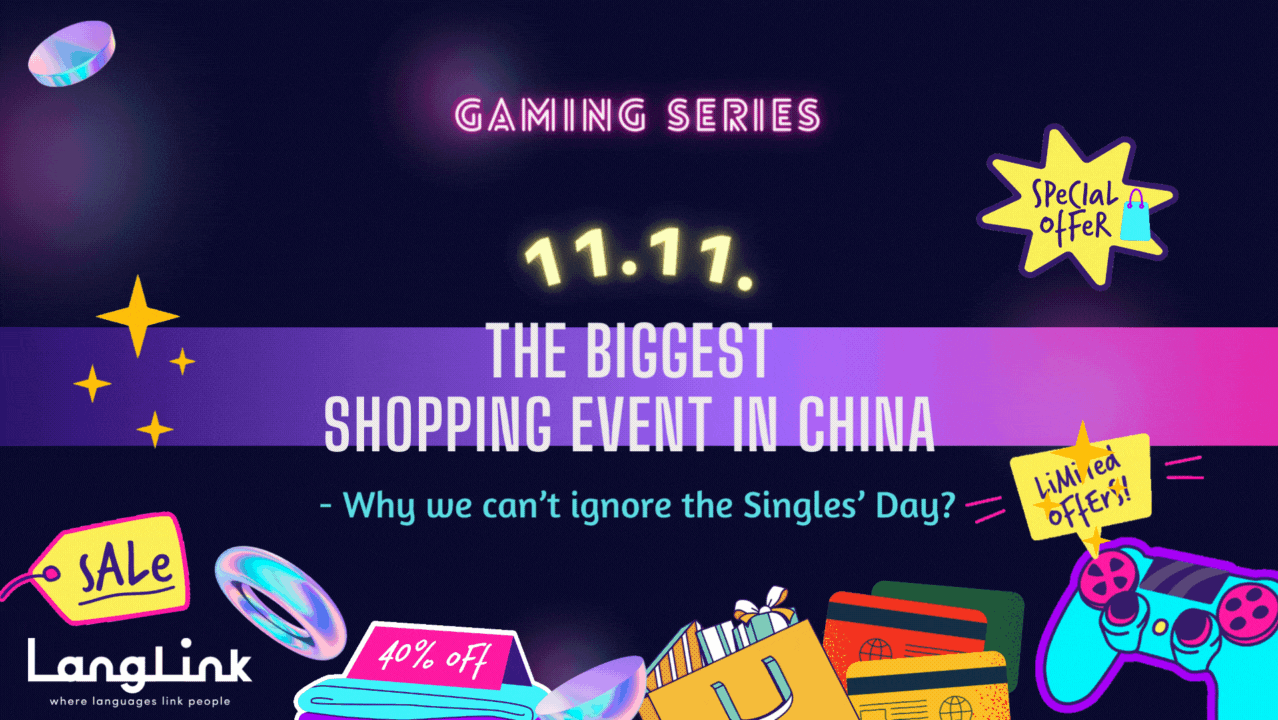 The biggest shopping event in China - Why can't we ignore the Singles' Day?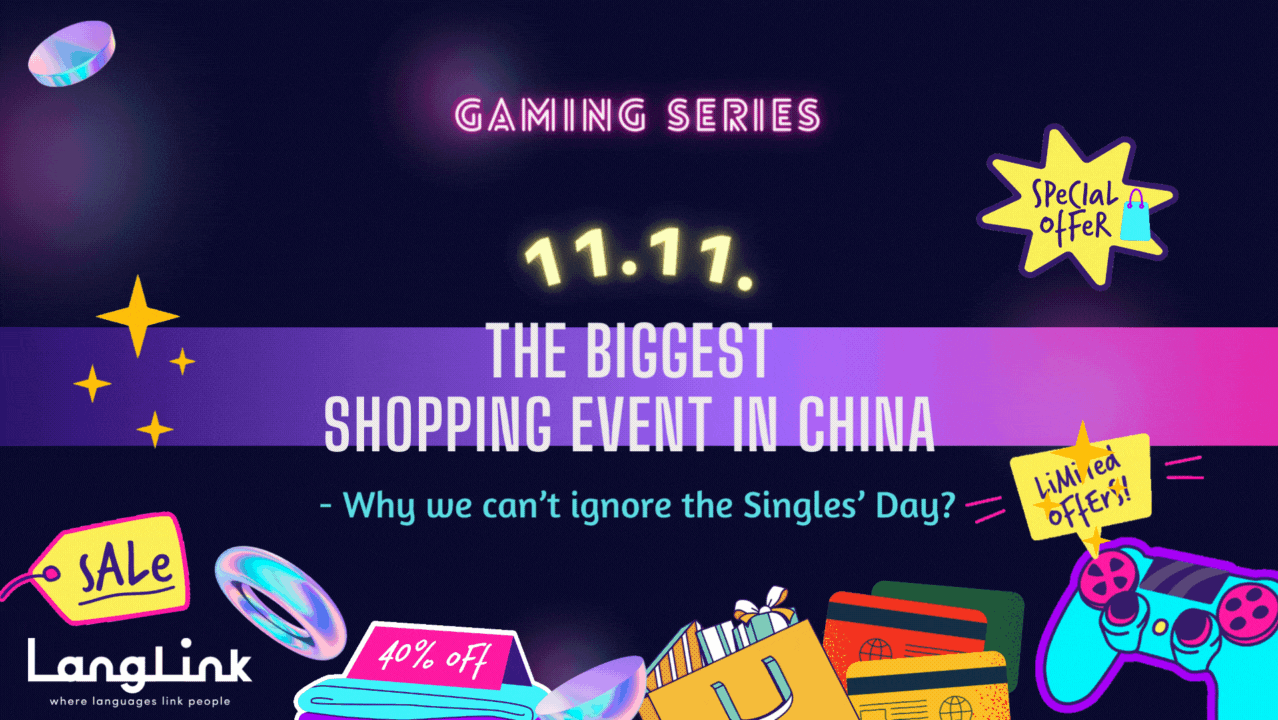 What is Singles' Day?
Created by students at Nanjing University, the Singles' Day (光棍节) or Double 11 (双十一) is a Chinese unofficial holiday and shopping season that celebrates singlehood. The date 11/11 was chosen because the numeral 1 resembles a bare stick (光棍), which is
Chinese Internet slang
for an unmarried man who does not add 'branches' to the
family tree
.
As its popularity grew among the Chinese youth generation, e-commerce giant, Alibaba leveraged this event and has turned the Singles' Day into a national shopping holiday since 2009.
Today, it becomes one of the largest shopping holidays for all global businesses.
Why is the Singles' Day so important?
Chinese people's «Double 11» shopping mindset: To Chinese consumers, «Double 11» is like Black Friday in the US, where they can get amazing deals and low prices, so most people choose to shop that day, and this applies to gaming players too.
Massive purchasing power from consumers in the past 11.11:
Last year, Alibaba raked in more than
$84 billion
worth of sales on November 11 across its online platforms—that's more than Black Friday, Cyber Monday, and Prime Day combined.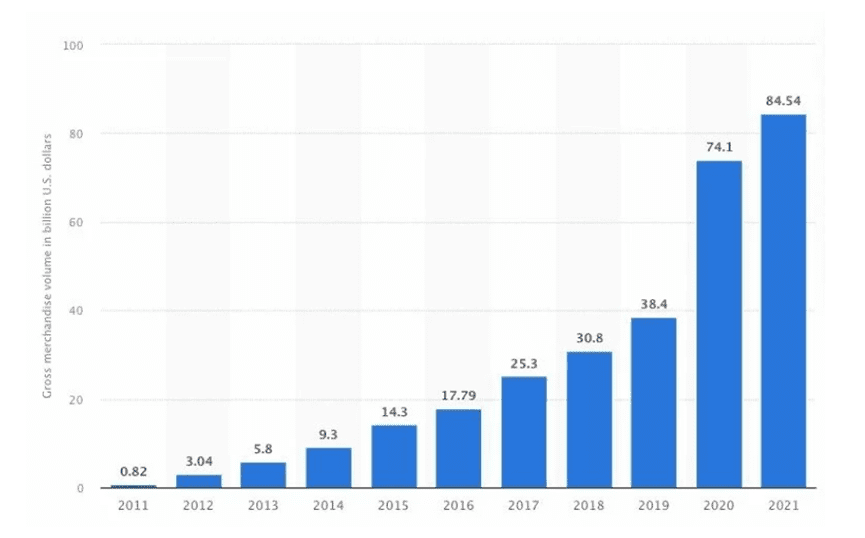 Alibaba's gross merchandise volume on Singles' Day from 2011 to 2021 (in billion U.S. dollars). Source: Statista
Why should game developers care?
It is a perfect moment to show your care to your targeted Chinese clients/ fans. Around 50% of game players in China are between 18-30 years old, and more than 70% of them are bachelors! Do not miss the annual festival!
More and more game developers join the Singles' Day promotion in recent years, if your game is also on the list, your players will be in seventh heaven!
Time to harvest a year's worth of anticipation, and take advantage of this shopping festival before more game publishers launch their year-end sale!
Let us look at the Double 11 event from Sonkwo.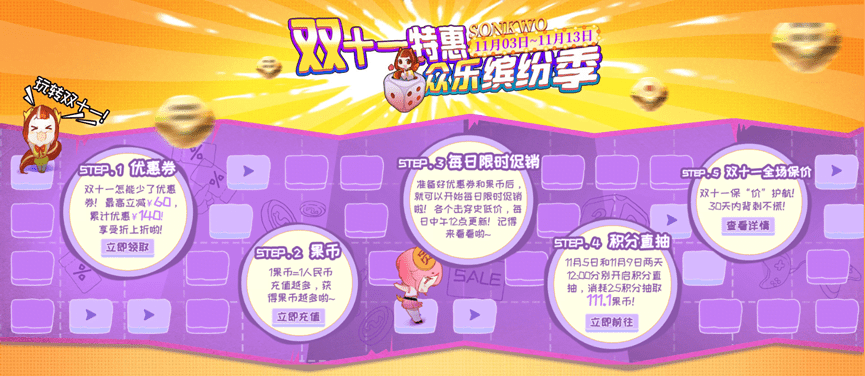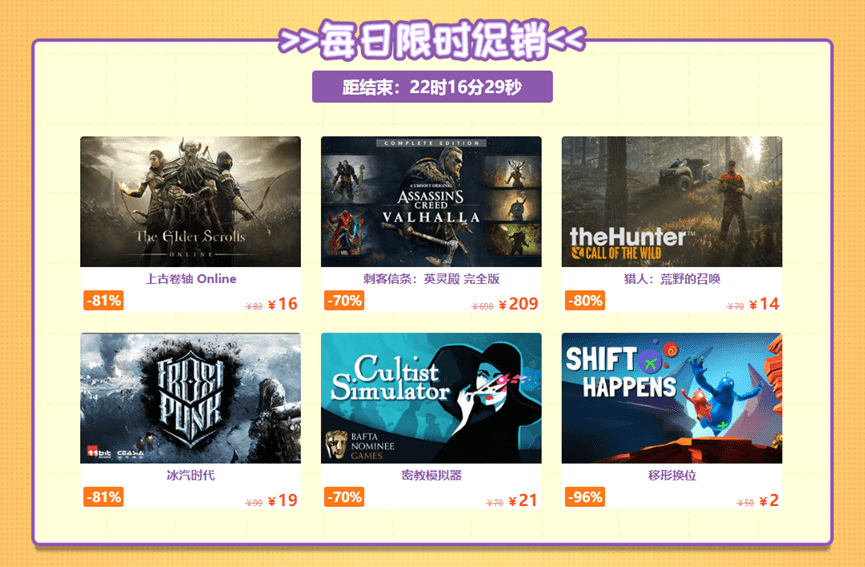 UBISOFT Double 11 promotion of 2022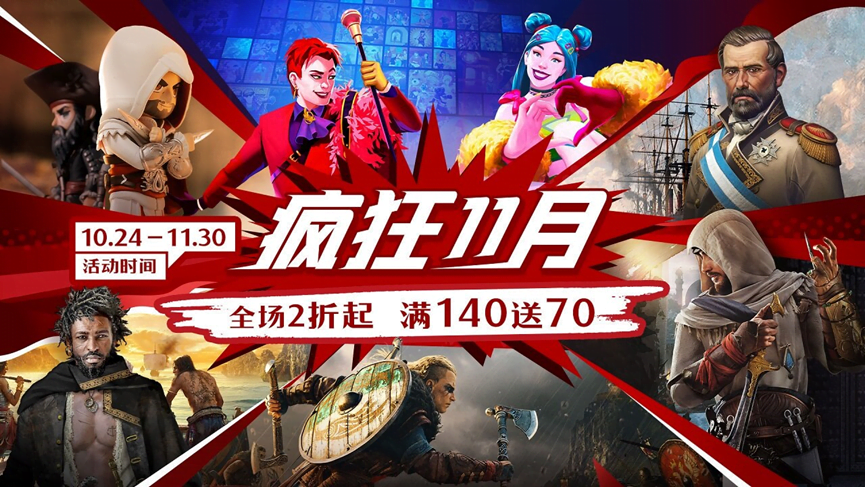 5 Tips for your game promotion during the Double 11 festival:
Thoughtful and eye-catching promotion plans.
Customise different promotion campaigns for different target groups according to their preferences, such as preparing special gifts for singles and new players, and launching coupons or top-up offers for advanced players.
Be Authentic.
Don't try to raise the original price and offer a considerable discount, which may make you look insincere. Time to offer reasonable and attractive discounts to capture players' eyes and cheer them up. It is suggested to offer a 30-day price guarantee policy so that players can buy confidently.
Advertise in advance.
An eye-catching promotional package is essential, and we recommend promoting your campaigns through different main channels like WeChat, email, and website homepage in advance. Be sure to use keywords such as "双十一"(Double Eleven), "双11"(Double 11), "购物狂欢节"(Shopping Fiesta), "光棍节"(Singles' Day), etc.
An enjoyable shopping experience.
Optimize your online sales channels and pages, especially for mobile devices. Make sure your server can handle busy traffic from players. Streamline the checkout process and provide easy way for players to apply coupons or redeem gifts.
Do not limit your Singles' Day campaign to the Chinese market.
Like Black Friday, this shopping festival is not regional. Shopping is a global event celebrated everywhere around the world. Let's shake up the international market together!
What if I missed the Double 11 promotion?
If you really missed the most significant shopping festival, you can simply wait for the 12.12 festival alternatively to promote your game. However, the feedback and result may not be outstanding like 11.11. Be sure to plan it earlier next year!
About LangLink's Game Localization Solutions
A successful game localization requires advanced gaming and language skills. LangLink's game localization team includes hardcore gamers, native linguists, and professional game translators. We not just localize games, but also play them. Learn more about services.