Opening-Japanese Game Localization Specialist
Position Title: Japanese Game Localization Specialist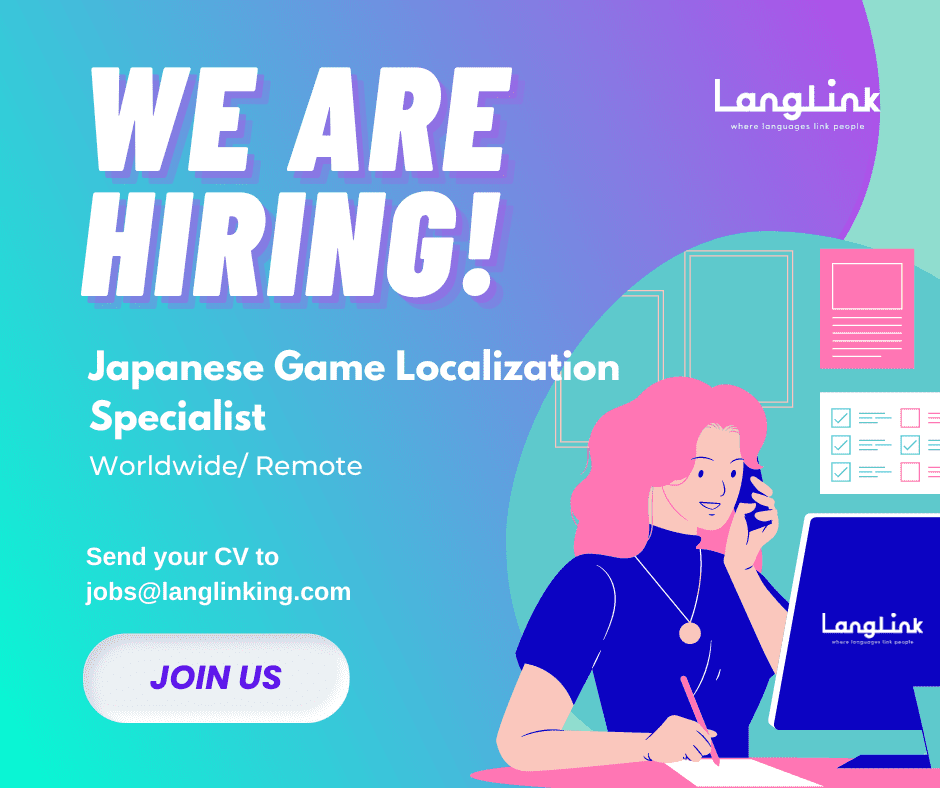 Full Job Description
We're looking for English into Japanese game localization specialists. You're expected to demonstrate the ability to provide high-quality translations and review text from the latest game translation programs to check for mistranslations, inconsistencies, and any disruptions to narrative flow within expected deadlines.
Responsibilities:
1.   Translate game documents or review game translation performed by contract translators
2.   Deliver the task on-time with expected high quality
3.   Work with multiple software tools (including Microsoft Office, CAT tools, web-based tools) on each project
4.   Maintain effective and prompt communication with peers and supervisors, including keeping Project Managers and supervisor informed of project progress
5.  Self-motivated and can work independently on each of assigned projects as well as being a good team player in a language group when a group effort is required
Requirements:
1.      Bachelor's degree or above
2.     1-3 years in game localization or game translation industry
3.     Be familiar with CAT Tools, such as MemoQ, xBench, etc.
4.     Acute attention to detail
5.     Able to meet deadlines
6.   Good team player
7.   Willing to learn and learn from feedback
8.   Sufficient time, committed to fixed long-term cooperation
If you are interested in this job, please email your latest CV or profile to [email protected]